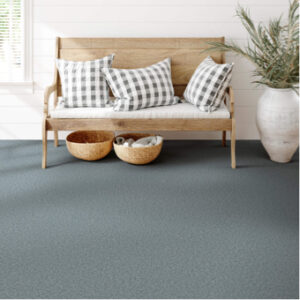 The Floor Store at The Carpet Company knows that a good quality carpet makes a happy home. Carpeting is an essential addition in a well-decorated home, and comfortability and joy go hand in hand when it comes to the setup and interior of a house.
There are plenty of stylish and trendy designs that are available at the Floor Store that can take your flooring set up to the next level, and our local showroom is stocked full of options alongside a highly experienced staff who are here to help you with all your carpeting needs!
Though flooring materials tend to primarily come in plain colors, manufacturers have been making strides in figuring out ways to incorporate a wide variety of colors and textures in their lineups so that households have a surplus of creative flooring options. Bright colors and patterns are some of the top carpet trends for 2021.Pairing bright furniture with unique colors of carpeting or painted walls.
From waterproof carpeting to eco-friendly flooring, as well as the "cut and loop" trend to individual tiles, carpet color trends are becoming more and more accessible in an attempt for households to have the least stressful and most creative experience possible!
The Floor Store at The Carpet Company is here to ensure you have everything you desire to truly bring your home to life!