Area Rug Pads in Albuquerque
There's no need to search flooring stores in Albuquerque for area rug pads when The Floor Store flooring showroom has your superior products! Whether you are shopping for a general or premium area rug pad, we can help you determine the best option for your specific area rugs and household activity level. In addition to enhanced performance benefits from your favorite area rugs, area rug pads will also help slow the effects of daily wear on your attractive area rug surface. For your interior and outdoor area rugs, adding a quality rug pad is a no-brainer and we can help you shop today!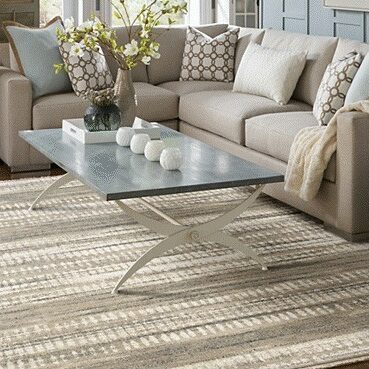 General Rug Pads
General rug pads are made from a slip-resistant webbed material and largely prevent your rug from sliding out from underneath you when you step on it. You can order a roll and cut it to size or order a pre-cut pad in the specific size you need.
Premium Rug Pads
Premium felt or polyester-blend pads are coated to help them stick to the floor, offering extra protection against movement. They also help to prevent scratches under the rug and are best for adding comfortable padding.