Will area rugs work in my room?
When you want to add warmth, color, soft texture underfoot, pattern, and visual interest, area rugs are the perfect pieces to invest in! There is an area rug that will work for every room in your home from lower-use bedrooms, formal rooms, and offices to high-activity areas like playrooms, hallways, entranceways, and family rooms. You can even find suitable area rugs designed for moisture-prone areas like kitchens, bathrooms, and mudrooms. The key will be matching the best rug fiber, construction, and type with the activity level of each area. Our rugs experts are ready to help you find the ideal styles for the rooms that you want to elevate.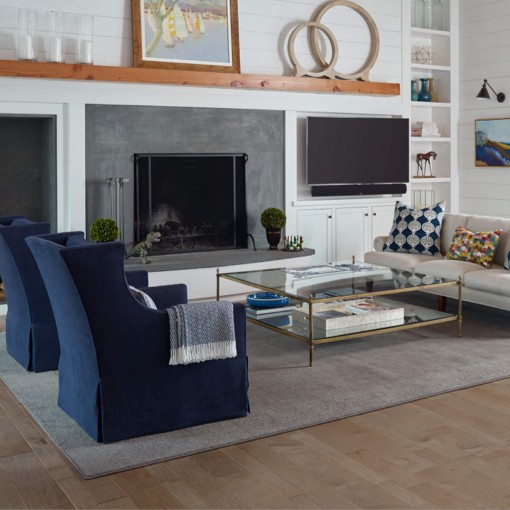 Area Rugs in Albuquerque, NM
We love putting together great ideas from inspired layouts. Explore these relaxing room scenes that feature attractive area rugs and make note of your favorite looks. Bring your ideas to our flooring showroom and we can help bring your design vision to life!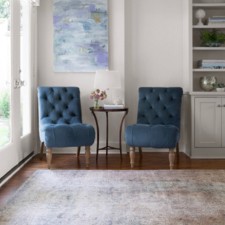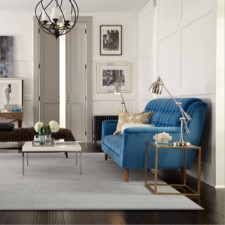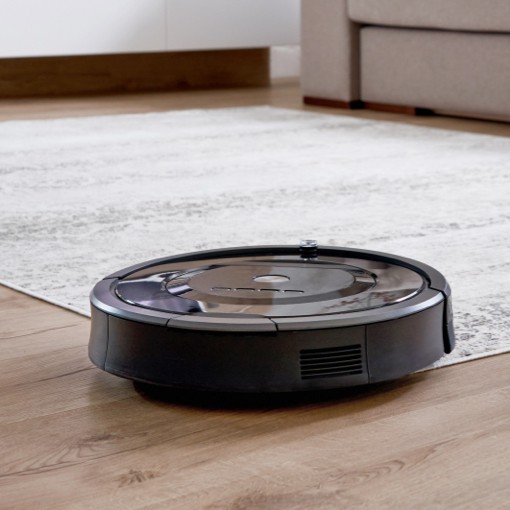 Area Rugs Care
Now that you have added your favorite new area rugs throughout the home, it's time to learn about proper rug care and develop an easy-to-follow routine that will keep your valuable pieces pristine. This starts with preventative steps and regular care that will minimize the wear against your rug surfaces on a daily basis. Next, you should understand in advance how to treat spills and stains when they occur without warning. A periodic professional cleaning will also help your rugs look their very best. Our flooring experts are ready to help guide your area rug care steps for fabulous long-term results!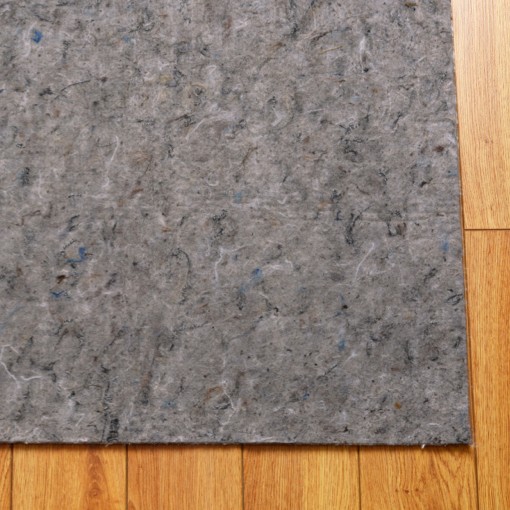 Area Rug Pads
There's no need to search flooring stores in Albuquerque for area rug pads when The Floor Store flooring showroom has your superior products! Whether you are shopping for a general or premium area rug pad, we can help you determine the best option for your specific area rugs and household activity level. In addition to enhanced performance benefits from your favorite area rugs, area rug pads will also help slow the effects of daily wear on your attractive area rug surface. For your interior and outdoor area rugs, adding a quality rug pad is a no-brainer and we can help you shop today!
Bring home your dream floors & window treatments sooner with our financing offers!
Bring it to life with Roomvo
Visualize Your Floors
See your room with your new flooring selection. With Roomvo, it couldn't be easier. Simply upload a photo of your room, choose a flooring product, and instantly bring your idea to life.