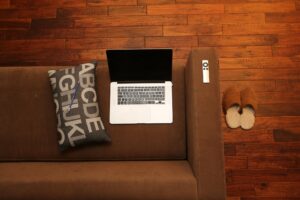 When you have decided to renovate some or all your flooring, you will be faced with a large selection of materials and styles. Choosing flooring for your home is not just which floor is the best looking, but you must also consider what room it is going into (if moisture-resistant is necessary), what the durability is expected to be, what the warranty is, how it fits into the existing decor, and more.
Budgeting is a major issue because of the cost per square foot, how much flooring you need, and installation costs. The Floor Store offers a free in-home measurement to estimate the costs for your project.
Some general guidelines when estimating flooring costs and quality are as follows:
Hardwood, Luxury Vinyl, & Laminate
* Costs between $2.00 and $5.00 per square foot:
The more attractive laminates and the higher-quality luxury vinyl fall in this range as well as engineered wood and domestic solid hardwood. A sturdy laminate, which is one of the most popular, will shrug off scratches and scuffs, resist warping, and can look like ceramic or wood.
* Costs $5.00 or more per square foot:
You can choose from the highest-quality premium laminate, luxury vinyl, imported or rare long-lasting hardwoods, and engineered woods such as mahogany, Brazilian cherry, and more.
Carpeting
One of the most affordable choices for flooring is carpet. Depending on the quality, you can typically find carpet for as low as $3/square foot. If you prefer the softness and warmth of carpet under your feet, then this type of flooring is just for you! The cushioned surface of the woven fiber also absorbs sounds, offers a non-slip surface, thermal insulation, and energy conservation. Since most carpets include stain and soil resistant treatments, that makes them easy to clean and maintain. The Floor Store stocks a large inventory of styles, colors, and patterns.
For Inspection and More Information
Visit our local showroom at The Floor Store and allow the experienced staff to show you the many available flooring materials that will catch your eye. We will work with you and your budget to find a style you love.